Seedo vs. Grobo Automatic Grow Boxes
Which system is right for you?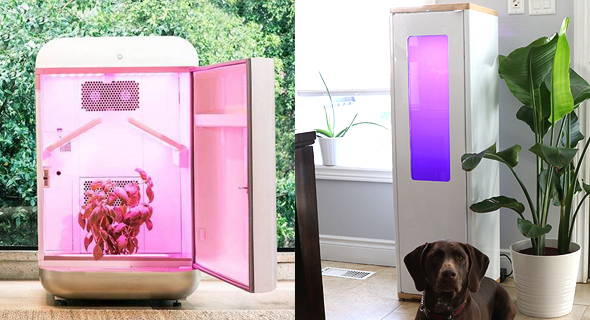 Why should I grow at home?
Cooking with tomatoes you grew in your kitchen. Biting into a scotch bonnet that sprouted in your living room. Or harvesting a fresh batch of OG Kush. The possibilities of a grow box are vast and incredibly exciting. We're going to look at our Grobo One Hydroponic Grow Box and compare it to the Seedo Fridge. We'll look at the Seedo price and the Grobo price. We will also look at the tech specs and functionality of each of the grow boxes. Finally, we will also discuss the differentiating features between the Seedo Grow Box and the Grobo Grow Box.

Seedo Price vs Grobo Price.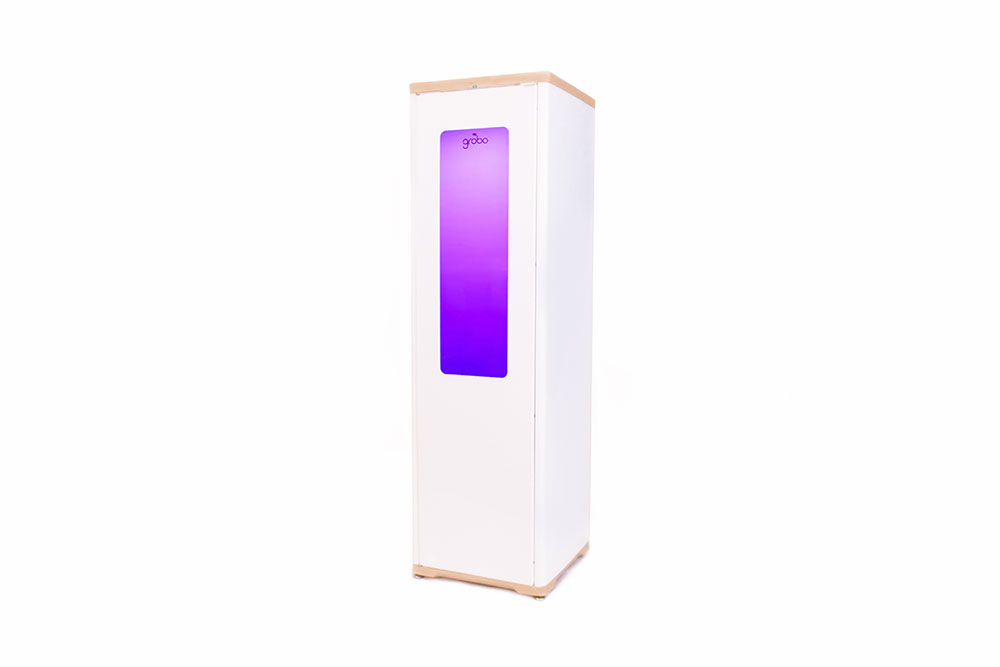 The Grobo One Hydroponic Grow Box retails at $1,999 USD. Included in this price is the Grobo One itself as well as one welcome kit. The kit contains a power supply for your Grobo one, a carbon filter, five liquid nutrients packs and a Coco pod. This is everything that you need to get your growbox up and running right away. This way you can start growing your plant as soon as you receive your growbox. The 5 nutrient bottles are used to adjust the pH level of the water. This ensures that your plant has all nutrients required for steady healthy growth.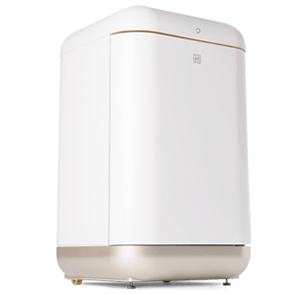 The Seedo Fridge retails at $3,000 USD. What's included with the Seedo price? This will get you the Seedo growbox itself as well as an air filter, 2 liquid nutrition bottles and a growing tray.
When will my grow box arrive?
The Grobo One is already shipping with customers receiving their Grobos every day. As of right now, the Grobo is in stock and shipping upon purchase. You can always check the product page here for the latest shipping information. The Seedo Grow Box is currently not shipping. You can place a pre-order for the product and their shipping date has been pushed up to August of 2019.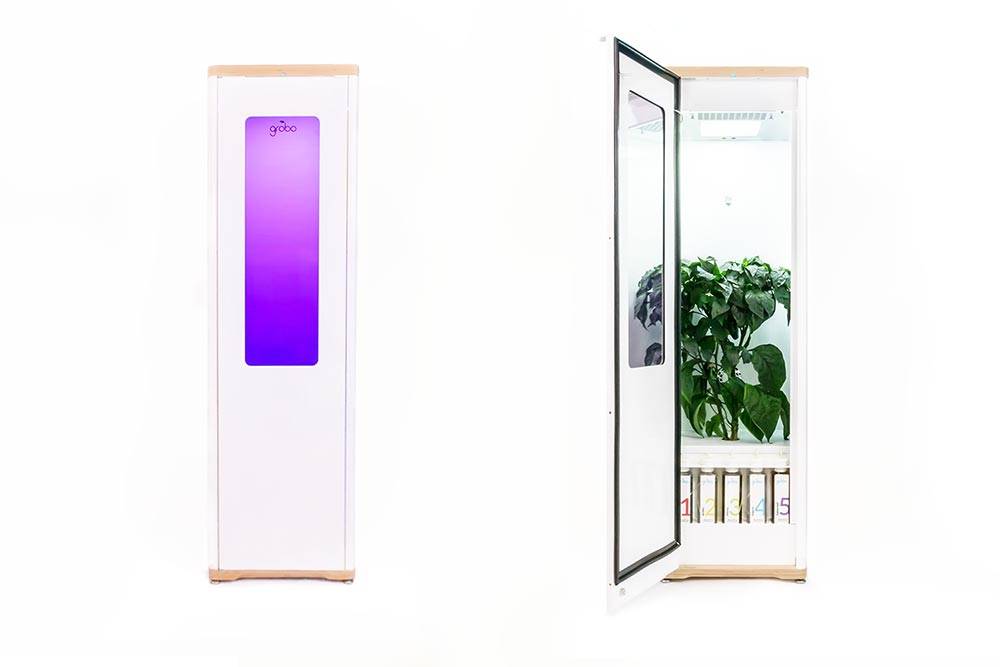 Grobo One Hydroponic Grow Box. ($1,999)
Made in Canada

Dimensions: 14 x 14 x 48"

Lighting: LED (Eight spectrum)
Energy: ~$5/mo
Nutrients: ~$10/mo
Total Costs: ~$15/mo (~$180/yr)
166% Less expensive than Seedo's operating costs!
Shipping
U.S.A. - $175 flat rate
Canada - $150 flat rate
Made in China
Dimensions: 24 x 24 x 40"

Lighting: LED (Purple only)

Energy: ~$16/mo
Nutrients: ~$24/mo
Total Costs: ~$40/mo (~$480/yr)
Shipping
U.S. and Canada - $250
Spain/Norway/Portugal - €250
Europe - €200

Both systems operate off of an app system connected to WiFi. After you plant your seed, the internal systems within the grow box will track the health of the plant from initial sprout to final harvest. The temperature of the plant, its water level, pH level, and nutrients will all be monitored. The system will automatically recognize when the plant requires any of those components and will notify the app. The system also walks you through each step of the growing system. This makes it easy to grow even if you've never grown a plant before.
Made in North America, Grobo delivers a high quality product at a low price point. Unlike most of its market competitors, Grobo is also already shipping it's product. This means that you will be able to receive your grow box and start growing from our long list of recipes quicker than you could with other grow boxes. Our patent pending fluid glass system also allows you to watch your plant grow with the touch of a button. It also keeps bugs out and keeps your growing environment intact. Grobo growers can use their product with a clear moral conscience . Due to its energy efficient LED systems, the Grobo One leaves a smaller environmental footprint.