3. Partial.ly Layaway Plan

For USA customers only, please download the Affirm app to learn more.
1. Apply for financing through their app
2. Once approved, select your payment plan
3. Return to Grobo and complete your order
Your Grobo will ship immediately!
Please note that Grobo is not affiliated with Affirm. This financing is directly through them.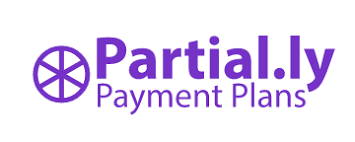 Split your purchase into monthly payments
Available in: Canada, USA, Europe, UK
Select partial.ly at checkout to create your own personalized payment plan. You choose the terms and get to split up your purchase over several payments that will automatically be charged to your credit card.
1. Select "Purchase with Partial.ly" when you reach checkout.
2. Sign up and select your terms. You can personalize the total payment period, time between payments, number of payments and down payment.
3. Pay your down payment right away. The following payments will be automatically charged to your credit card in the amounts that you selected. Once your purchase is paid in full your items will ship!
(An item must be in your cart for the link above to work)