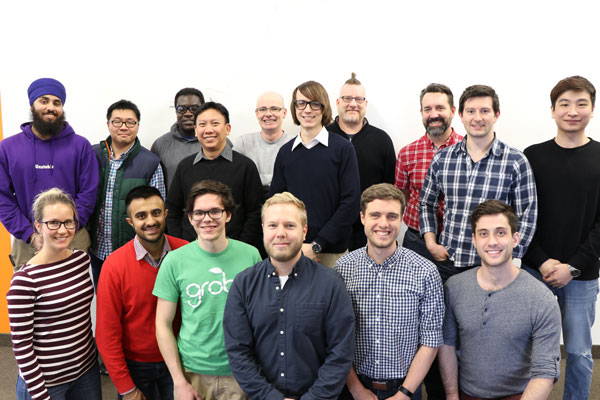 We started back in 2014 with a simple goal. Grow healthy plants, year round with no work. Times are changing, yet one thing remains — We believe strongly as ever that everybody should have uninterrupted access to healthy plants. We've come a long way, but we're still proud to be designed and built right here in North America.
Grobo empowers people to take control of their health by using technology to make it easier to grow their own safe, fresh, and high quality plants indoors.
To create a higher quality of life through easy growing solutions.
We accomplish this by designing growing systems so intuitive that anyone can use them to effortlessly produce the highest quality food and medicine.
Grobo Solid launches, making our grow boxes more accessible.
The launch includes numerous product upgrades and the Grobo One is renamed to the Grobo Premium.

Grobo becomes the first company worldwide to begin shipping an automated grow box. Deliveries begin across North America.

The technology developed for Grobo Pods is transferred into a new, larger system.
Pre-orders open for our patent pending Grobo One automated grow box (known today as Grobo Premium).

Grobo wins LIFT Cannabis' Grow Box of the Year award.
Grobo is founded and development begins on Grobo Pods, a countertop herb growing system.