Stephen's Story About How Medical Cannabis Improved His Life 
Have you ever wondered what it's like to be a medicinal cannabis user?
We sat down with our horticulturalist, and current medicinal cannabis patient Stephen, to ask about his journey becoming a medicinal cannabis patient, his experiences with opioids, how public perception surrounding cannabis is changing and why he loves working at Grobo! 
Why are you using cannabis medicinally?
After experiencing consistent pain during a canoe trip to Northern Ontario with my family, I made an appointment with my Doctor to see what was causing my discomfort. 
I went for X-rays, physiotherapy, MRI scans and multiple visits with my Doctor. After months of questions and incorrect treatments I was diagnosed with Avascular Necrosis of the hip.
Essentially my hip joint was dying and in need of replacement. I was placed on a wait list to have a decompression surgery to offer some relief. 
During the wait to have surgery I was on a bevy of opioids. The opioids were negatively impacting my life.
I lost 70 pounds. I wouldn't eat for days at a time. My concentration was shot and my mood swings were epic. It was during this time that I began experimenting with cannabis. I was hoping it would stabilize my mood and stimulate my often nonexistent appetite. It worked, and I actually found the effects to be much broader than I initially anticipated. I was able to begin cutting back on the amount of oxycocet and morphine I was using for pain management.
What were your expectations were when you began using cannabis medicinally and how the actual outcome compared?
My goal was to stabilize my weight and regain my appetite. What actually transpired though was much more than that. It's hard to explain, but when you are on opiates it's like your body and mind are disconnected from each other. For example, I love to throw the football around with my kids. While on opiates I felt invincible, I would go out, throw the ball around and feel great, but my mind and my body weren't in touch. I couldn't reign in my activity level because I felt like there was nothing wrong. This would result in me overexerting myself and paying for it dearly the following day. Cannabis changed that. 
I was more in touch with my body and my pain level. It enabled me to reign in my activity and not overexert myself. So, I could throw the football with my kids and I would know when I needed to stop or take a break. Not only was I more in touch physically, but I was much more engaged with my family. Instead of experiencing large emotional swings, I was on a much more even keel. 
I thought cannabis would stabilize my weight, but it ended up stabilizing my life. 
Did you propose using medicinal cannabis to your doctor? If so, how did they respond?
I did propose using medicinal cannabis to my doctor. 
I strictly followed my doctor's recommendations for several years before I decided to try cannabis. Once I suggested it to my Doctor, he wanted to try a few more treatments before officially prescribing cannabis. 
I, again, followed his lead and treated my ailment with more opiates. After these experiments inevitably failed, I told my doctor that I had experienced success with cannabis medicinally and I wanted the protection that a medical license in Canada provides. 
My Doctor agreed and stated that he currently had about 10 patients using medicinal cannabis. He also told me that the product that was regulated by Health Canada for medical patients wasn't great quality, and there was actually better product available on the black market. 
I originally signed up with a Licensed Producer which provided my 'medicine' through the mail.
The quality of the cannabis provided by the LP was poor and they often did not have the strain I required in stock. 
I am now registered under the ACMPR program through Health Canada and grow my own.
Has the perception towards you as a cannabis patient changed from friends/family?
Early on, I often felt that my medication (cannabis) was something I should be ashamed of and hide from the public. 
Carrying over from my youth as a recreational user in the US, Reefer Madness had been accepted by people smarter than I, so I figured there must be some truth to it. 
Boy, was I wrong. Many people have this perception shaped by propaganda spouted from the government. It's not based on fact or science. 
Public sentiment is changing and the majority now support medical if not outright recreational laws. It seems most people knew the truth about cannabis, but weren't comfortable voicing their personal opinion. 
I have stopped hiding my cannabis use, and I am happy to talk openly about it's benefits with my friends and family. 
Our last few family gatherings have seen the discussion dominated by cannabis (in a positive way). Times are changing, and it is really great to see.
What do you think about the stigma associated with cannabis?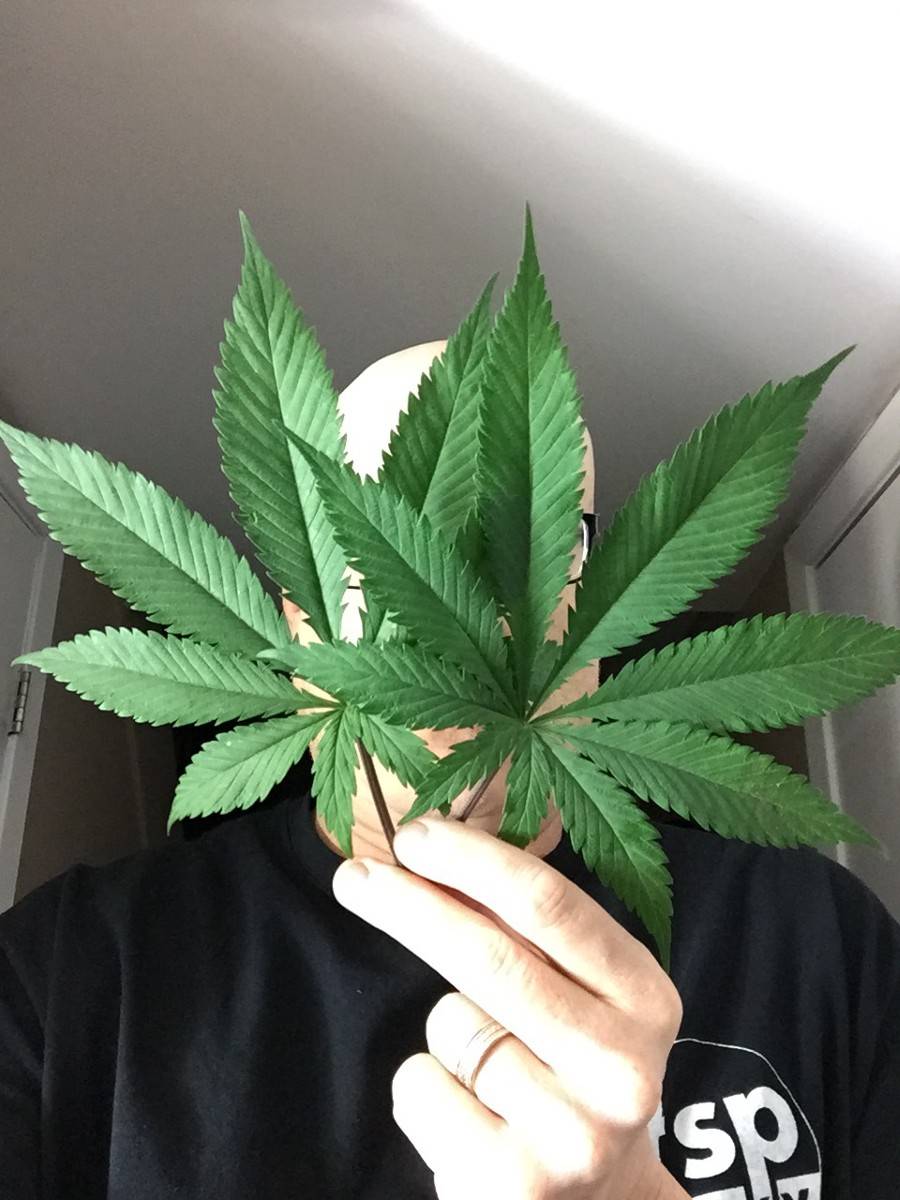 Such a shame. 
Like many things in life, with little knowledge, we all create opinions. The War on Drugs and Reefer Madness have both taken a toll on the cannabis user by incarceration and miseducation. 
Most intelligent people I meet who are not familiar with cannabis are surprised by the reality of medical cannabis and it's uses. 
It is clear that some groups (think law enforcement, drug companies) will lose money when legalization arrives. These are among the voices still propagating the myths and fabrications of the reefer madness of old. 
The majority are quickly seeing through this false dichotomy and making up their own minds about the benefits vs the perils of cannabis use.
What is the best part about working at Grobo?
It's pretty tough to choose just one "best part", but being a part of a team of incredibly intelligent designers, developers, engineers and entrepreneurs all working on growing the best cannabis possible is an absolute dream come true. Being able to offer our product to help new growers and people struggling with medical issues succeed in growing their own is even better.
Stephen Campbell
Stephen has been a medical cannabis patient for the last 15 years in Canada. His passion for growing has led him to become the horticulturalist and customer success lead at Grobo.
Do you have experience using medicinal cannabis? share your story in the comments below! 
Are you interested in growing cannabis for your own medicinal use? Check out Grobo.io to learn more about our automated grow boxes!