The world has just started to pay heed to mental ailments. More people are opening up about their emotional and psychological struggles, and many are willing to have a diagnosis to know what is causing them this mental discomfort. And revolution like the cannabis industry itself only adds up to encouraging this cause. The scientists are more interested than ever to understand the relationship between cannabis and our body. These steps indicate an advanced cannabis-based therapy available to treat various ailments in the future.  
The particular reason behind the interest that cannabis has received from the science community, government as well as people across the world is how its interaction with the body is natural and effective. This effect promises safe medication to thousands of patients suffering from ailments. Consuming marijuana seeds or hemp seeds can deliver nutrients required for the body effectively. While recreational users have always stood by this plant, today, medical cannabis users also support this plant and its various benefits. Cannabis-based treatment is effective for treating symptoms of depression, anxiety, PTSD, insomnia, and various other mental ailments. As we dig deeper, we will understand why this plant has such miraculous benefits to its users. 
Depression is a common mental health disorder that causes the death of about 8,00,000 people each year. It is a prolonged feeling of sadness or emptiness, along with feeling unworthy and hopeless. Depression related suicides are increasing day by day. The stress of our life, hormone imbalance, genetic disposition, mental trauma, and various such factors contribute to depression. 
Common symptoms of depression include:
1. Feeling exhausted and tired throughout the day 
2. Lack of concentration and loss of memory 
3. Feeling pessimistic and hopeless about everything 
4. Lethargy and loss of interest in everyday activities 
5. Loss of appetite and sudden drop in weight 
6. Suicidal thoughts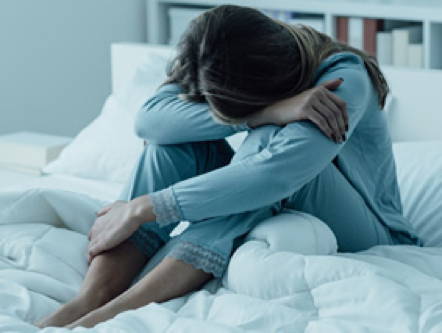 People suffering from depression also complain of sleeplessness. They feel restless and overthink stuff which causes disturbance to their sleep cycle. All this also has a significant toll on a person's mental and physical health. 
Currently, there are diagnoses and different forms of treatment available for patients suffering from depression. There are different stages of depression, and each of these requires various levels of attention and treatment. Therapy is a treatment method for individuals diagnosed with initial stages, whereas antidepressants are useful for patients with chronic depressive disorders. While the success of these treatment methods is yet to be determined, the fact that the risk involved in exposing patients to such treatments is undeniably high. Many cases of addiction to anti-depressant and overdosing come up often, which means safer and effective treatment options are essential. 
Cannabis constitutes of cannabinoids, two of which are THC and CBD. Both these cannabinoids have gained interest from the scientific community for its varying benefits. THC is the psychoactive substance that causes high when consuming marijuana. For decades scientists put away the idea of using cannabis for treating mental ailments because of the effects of THC. The fear that an overdose of THC can cause hallucinations and psychological discomfort kept scientists and users away from marijuana-based treatments. But small doses of THC have been beneficial. Also, the extraction of CBD from the budget buds is, the revolution that mental health treatments were long due for. CBD is the non-psychoactive cannabidiol of the cannabis plant that is responsible for various health benefits. The substance has multiple healing properties that help the interaction with the body to be beneficial.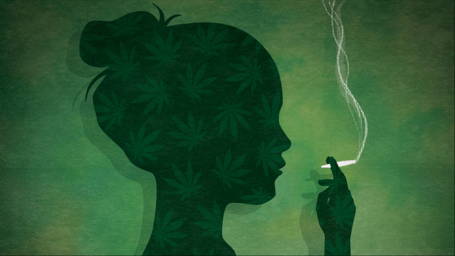 After consumption, the Cannabidiols reach out to the CB receptors in the body and bind with them. The endocannabhttps://gem-3910432.netinoid system constitutes cannabinoids, which can now alter the chemicals in the body to heal various problems. Cannabis interacts with the Amygdala, Neocortex, and Nucleus Acumens of the brain. These parts are responsible for regulating emotions, decision making, and motivation, respectively. It can control the secretion of different hormones in these parts, which takes the person to a state of euphoria. It can also help the body and mind feel calm and relaxed, which helps treat conditions such as insomnia, PTSD, and anxiety.
The Role of Cannabidiol in Coping with Depression  
There is a lot of research surrounding the role of cannabis and cannabidiol for treating depression. While cannabis is not a go-to treatment for mental ailments today, history shows that it is among the most popular antidepressants used in the old times. Researchers starting at the University of Utrecht have continuously proved that cannabis can help reduce the symptoms of depression, such as loss of appetite, insomnia, and panic attacks of anxiety. 
A research study from 2006 constituted 4400 participants exposed to cannabis-based treatment for depression. Regular users of cannabis showed a lower risk of depression as compared to non-users, which indicates the effect of marijuana on adults for reducing the risk of depression. A study conducted in the year 2015 by the University of Buffalo`s Research Institute on Addictions shows the effect of cannabis on rats. It states that there is a fall in the levels of endocannabinoids in the body during a state of stress or depression. Cannabis compensates for this drop in levels and brings back the body to normal condition to cope with the symptoms of such ailments.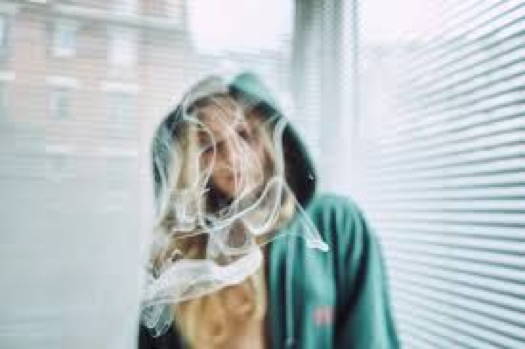 Another research study from the year 2014 links the effectiveness of CBD compound for treating depression. The compound established interaction with the serotonin receptors of the brain that brings balance to the emotional state of the individual and takes them to a state of euphoria. It gives them a mental reassurance, strength, and positivity that helps individuals cope with the symptoms. 
 It is almost impossible to find individuals suffering from depression who do not complain of sleep disorders. It is among the various symptoms of the ailment and causes the body and mind to feel weak. Various studies state that cannabis can help improve the quality of sleep. A small study conducted around CBD as a sleep aid went for over a month. The study aimed to help people suffering from short term sleep issues. The conclusion of the study indicates that CBD has relaxing and calming properties that help ease pain and anxiety. The compound helps individuals to fall asleep faster and also enjoy a peaceful sleep. Another study from 2008 relates the use of marijuana to sleep REM. The observations of the study were that individuals ingesting marijuana with high THC content like in strains such as death bubba helped reduce REM sleep which means that they can enjoy a night of sleep without nightmares or anxiety attacks. 
 Apart from these, cannabis is also effective for controlling mood swings. Bringing chemical balance to the body ensures that they do not feel extreme emotions or pain. Also, individuals with depression suffer from a lack of appetite. The munchies caused by marijuana helps improve appetite in these individuals to improve their overall health. With such amazing health benefits, cannabis-based treatments will be the future of treatments for mental ailments. 
We want to hear your stories, how has cannabis helped you? Let us know below.