Do any plants produce cannabinoids besides weed?
When you consume marijuana and its various forms it affords biochemical benefits. In order to keep your body and your mind working properly, you have many biological systems to help you with things like sleeping, digesting your food, keeping your immunity up, and helping your brain to function properly. There's also a system that helps you maintain your physiological and cognitive state called the endocannabinoid system, otherwise known as your ECS. This system has receptors to which things like endocannabinoids can bind. 
So when you smoke pot or eat a brownie, the marijuana cannabinoids make their way through your system and attach themselves to the ECS where they help regulate your cognitive and physiological well-being.
Cannabinoids are responsible for stimulating the part of the body called the endocannabinoid system or ECS. But marijuana cannabinoids and similar substances are found across multiple plants, not just marijuana. You might be surprised at how many of these plants are quite common.
Medically speaking marijuana cannabinoids are healing compounds, the most popular of which include the CBD and THC. These interact with the human endocannabinoid system and yet there are plenty of plants and flowers that have the same type of interaction, and among them some plants produce the same cannabinoid chemical compounds as you would find in marijuana cannabinoids while others produce compounds that mimic the effects.
First of all what are cannabinoids? They're just chemical compounds. They're produced naturally inside both plants and the human body. Those that are produced in the body are called endocannabinoids and those produced by plants are called phytocannabinoids.
So marijuana cannabinoids can also be referred to as phytocannabinoids. There are certain substances that can mimic the properties of these cannabinoids when you consume them and these substances are called cannabimimetic compounds. They engage with your ESC just the same.
Some of the most commonly consumed foods, plants that people drink in tea form, all produce physiological and cognitive benefits. But for some foods and plants that benefit is a direct result of the cannabinoids or of the similar compounds that behave the same way as cannabinoids.
One of the most popular plants for medical treatment is echinacea. How many times have you heard someone suggest echinacea when you get sick or someone you know gets sick? 
It's the most popular natural treatment for combating colds, fatigue, migraines, and pain brought about by arthritis. But the reason it's so popular and so effective is because of the cannabimimetics. The compounds in echinacea are not the exact same as regular cannabinoids but they stimulate the CB2 receptor within your ECS the same way pot does. The CB2 receptor regulates your immune system and levels of inflammation in your body.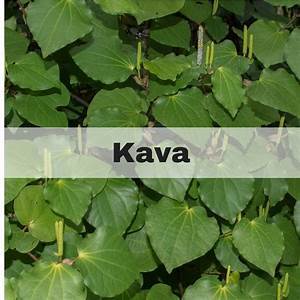 Kava, frequently consumed in the west in drink form, has been used across the Pacific Islands as a natural medicine for quite some time. Kava tea actually works as a mild sedative. It's used to lessen anxiety and to help manage chronic pain. The compounds, called kavalactones, will bind to your CB1 receptors and interact with them directly. These compounds bind to different parts of your brain that help manage cravings and addiction in much the same way as cannabinoids do. In fact they both target the same locations in the brain.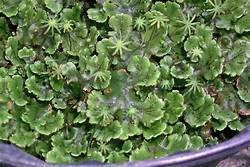 New Zealand is where liverwort comes from and this plant contains perrottetinenic acid, a compound that has the same impact chemically as THC. It targets your CB1 Receptor. It is non-psychoactive which means you can treat bladder problems, even bronchitis with it.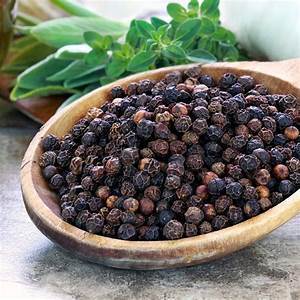 Black pepper stimulates your body in the same way as a cannabinoid. It's not as powerful as marijuana but it does contain anti-inflammatory properties. So regular consumption of pepper can help you mitigate inflammation without a prescription.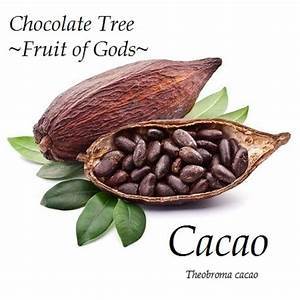 Cacao is a superfood, referred to in its native tongue as the food of the Gods. There are ample reports that explain the mood boost that chocolate can bring. chocolate improve your mood because of chemicals such as anandamide, theobromine, phenylethylamine, and tryptophan. 
Cannabis and cacao are two or three plants around the world that contain the compounds the human brain needs most. In fact it is for this reason that someone might encourage you to eat chocolate before you get high. Chocolate contains FAAH which interacts with your endocannabinoid system and reaps positive impacts on your brain and your body. Of course, just like liverwort it is non-psychoactive and just like black pepper it's not nearly as powerful as cannabis, but it's still something to consider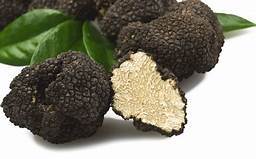 Cacao has a friend in black truffles. They have these anandamide and will bind to your CB1 receptors just as effectively as cacao. Truffles are of course a specialty item, quite expensive, and not something you are going to eat in one sitting. Most people consume black truffles in the form of truffle shavings atop a pasta dish or other meal. To that end it's obviously easier and tastier for most people to consume a piece of chocolate or add some pepper to their eggs in the morning.
But no matter your particular taste you are sure to find some plant that produces cannabinoids you can consume on a regular basis. 
These are just a few of the many plants around the world that contain plant cannabinoids. That said, each of these plants with their various compounds can be consumed on an individual and regular basis, such as drinking echinacea tea or adding pepper to most of your meals. But when you are ready for something stronger, or you find yourself in need of a psychoactive compound, you can always turn to marijuana for the cannabinoids that regulate your mind and body to a slightly more significant degree. 
So, overall, there are plenty of natural compounds that you can consume in conjunction with cannabis to help regulate your mind and your body.