Harvesting is undeniably the most exciting aspect of any indoor grow. And it's no less different when it comes to growing cannabis. However, while the thoughts of finally getting to reap the benefits of growing cannabis can be thrilling, it's important to time your harvest right. Harvest too early and you lose potency and cannabis yields or harvest too late and run the risk of self-pollinating, unwanted effects and rotting. As such, it's not unusual to see growers venturing into cannabis for the first time struggle with deciding the ideal time to harvest the buds from their plants.

So When is the Right Time to Harvest Cannabis?

The truth, though, is that there's no one size fits all rule for harvesting weed. Typically, different strains of cannabis have different flowering time. However, for most growers, there are basically three factors of determining when cannabis plants are primed for harvest:
· The colour of the trichomes
· The colour of the stigma (pistil)
· The flowering time recommended by the breeder

The Color of the Trichomes

The most reliable way to determine when to harvest your marijuana is to examine the colour of the trichomes (resin glands). To do this accurately, we recommend that you get a 60-100x handheld microscope. Trichomes are the crystals that grow on the buds and leaves. They house the plant's cannabinoids and are the reason why marijuana is so sticky. Usually, trichomes go through three consecutive color states: clear, cloudy and amber. The trick is to harvest your cannabis when approximately 30% of the trichomes are amber and 50% are cloudy. If the trichomes are all clear, it will be too early to harvest, whereas if you wait for all of them to turn amber, you would be leaving them too late.

Another accurate way of determining when to harvest your cannabis is to examine the stigma, often called the pistils (the hair-like strands covering the bud). Usually, the plant is ready for harvest when the stigma's color changes from white to amber and it recedes into the calyx.

SIGN UP FOR MORE STORIES LIKE THIS
The Flowering Time Recommended by the Breeder

This method, though widely used, is the least accurate measurement of when to harvest. Most times, the schedule given fluctuates according to growing conditions such as environment, water, and heat and is better used as a guideline. However, we advise that you at least use the breeder information attached to the seed packaging to determine your garden schedule, as most times it correctly gives an estimate of the number of days or weeks it will take your cannabis seed to mature.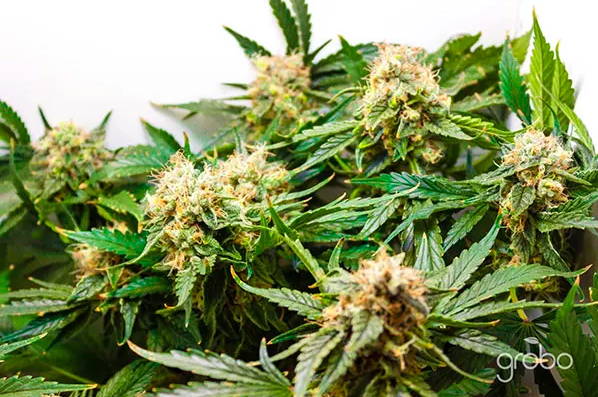 Bonus: Want to Worry Less About When to Harvest?

Do you have any other questions about harvesting? Let us know below.

Bjorn Dawson

Bjorn is the founder and CEO of Grobo where his mission is to allow everyone to discover the benefits of home growing.