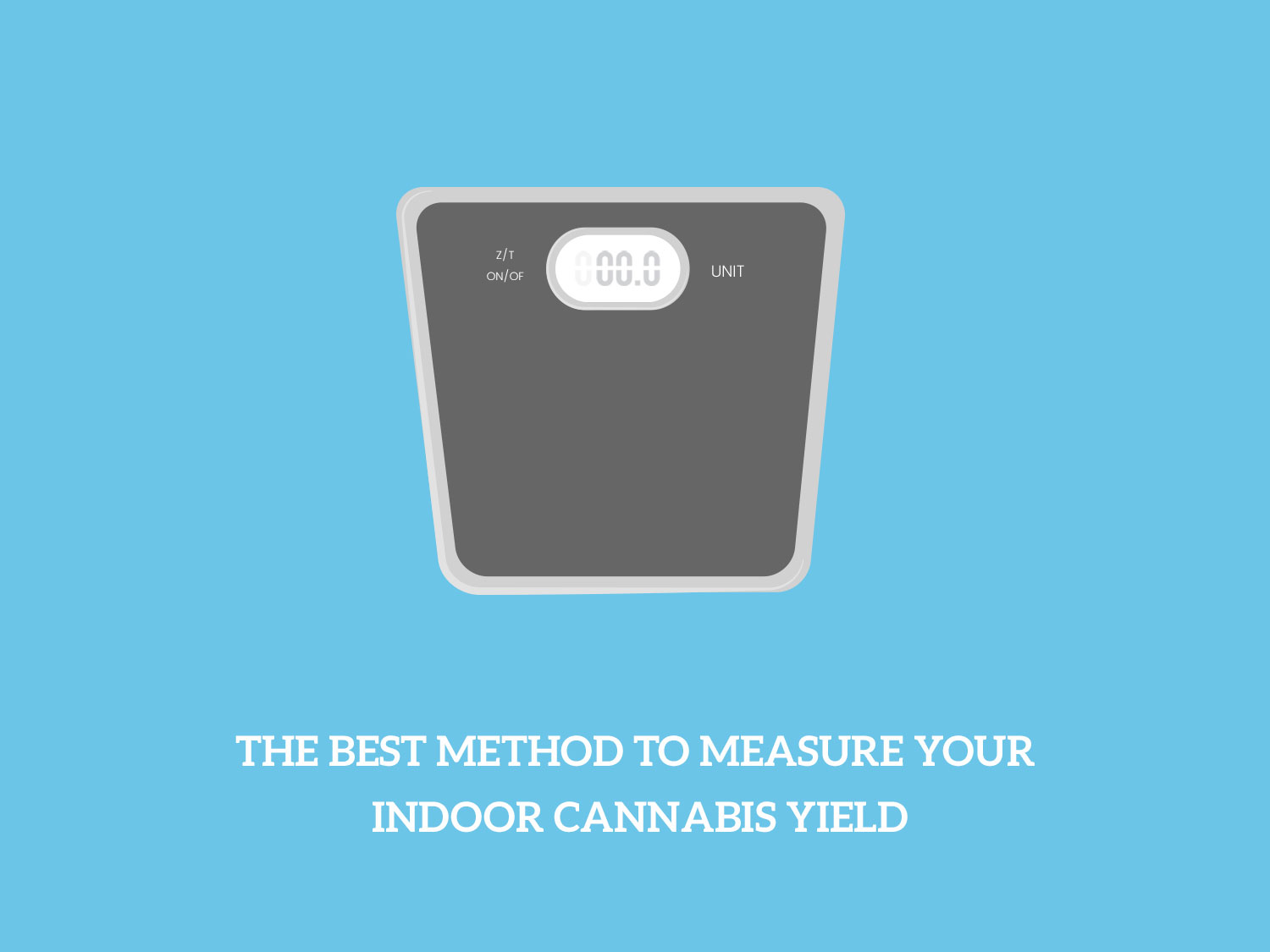 The most important goal for a high-quality indoor cannabis grower is to maximize yield. Even if you're only growing a few plants for yourself, surely you want more bud for your efforts. Being able to measure cannabis yields accurately gives you top-grower bragging rights. In addition, you can make your growing processes more efficient if you know how much bud your grow-space produces.A clear idea of your harvest yield helps you make valuable projections as a commercial grower. You can make adjustments that increase the overall yield while reducing your overhead costs.

5 Methods To Measure Cannabis Yield Indoors

Over many years, cannabis growers have worked to make the various growing processes as efficient as possible. Now, the secret techniques used by master growers are easily accessible to growers of all calibre. Even the most inexperienced individual can grow cannabis indoors with zero hassle.
With the recent boom experienced by the cannabis industry, the demand for quality weed has gone through the roof. Customers insist on plants grown under the best conditions, for the best tasting buds. Maximizing the yield per growth cycle has become more critical than ever.There are a couple of methods to measure cannabis yields in indoor growing conditions. Let's take a look at the five most prominent ones used by master growers: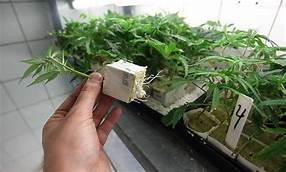 Grams per Plant
Among the most used method by growers to measure cannabis yield is to find out how much gram of bud you produce per plant. You do this by calculating the total weight of dried buds harvested from a single plant. While this method paints a clear picture of the plant's size, it doesn't do much in helping you know the real yield of your grow space.A plant that produces 20 grams of bud should be bigger than a plant that provides just 5 grams of bud. However, in a grow space of equal size, you can fit more plants of a smaller size than big plants. This could lead to a bigger harvest when you consider the numbers – quite the opposite of what you would expect.Calculating yield in grams per plant gets even more complicated when you try to compare two grow rooms of similar sizes with a different number of plants. One grower might put three plants within their grow space while another fits ten plants in an area of similar dimensions. Accurately evaluating each grower's overall performance becomes tough, indeed.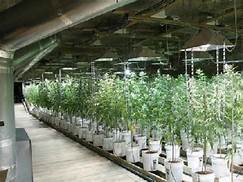 Grams per Square-feet
Another parameter used to measure cannabis yields in indoor growing conditions is the amount of bud produced per square foot of grow space. This is a more practical way to evaluate performance since you can compare two grow rooms of equal dimensions but with different growing conditions.This method also allows you to compare the effectiveness of different growing techniques accurately. The number of plants you grow isn't so significant because you will calculate your productivity based on the size of the grow space you used.You calculate it by dividing your total production weight by the square footage of growing space.Yield (gram per square feet) = Total Dry Weight (grams) / Square Footage of grow room (sq. ft)Measuring your yield this way has the shortcoming of not taking into account other factors that influence your plant growth. Factors such as light costs during the growth phases.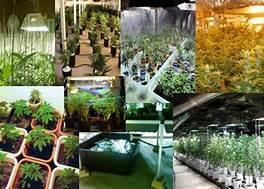 Grams per Cubic- feet
The third method used by expert growers to measure cannabis yield is to calculate the weight of dry bud produced per cubic foot. Similar to the method above, it is dependent on the size of your grow space; but with a twist.Calculating yield in grams per cubic feet provides a more accurate representation of your productivity because it takes into consideration the height of the plant itself. Because your plant's height is a clear indicator of its growth, it becomes a crucial element in determining productivity.We calculate the yield by dividing the total weight of dry buds by the cubic footage of your grow room.Yield (gram per cubic feet) = Total Dry Bud Weight (grams) / Cubic footage of Grow Room (cu. ft)Using this method is more practical if you are planting using vertical farming techniques.

SIGN UP FOR MORE STORIES LIKE THIS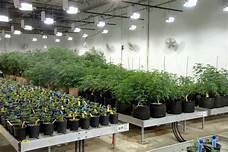 Grams per Watt
One other popular method top-growers use to measure cannabis yields indoors is to measure in gram per watt of light. This means that the total weight of buds produced is divided by the wattage of the grow lamps used.Yield is determined by calculating your total dry bud weight and dividing it by the total lamp wattage.Yield (gram per Watt) = Total Dry Bud Weight (grams) / Total Lamp Wattage (W)This method of measurement allows you to take into consideration the intensity and output of your grow lights. For example, let's assume you have a 600W lamp in your grow room, and you produced 450 grams of dry bud. Your yield under these parameters would be 450g/600W = 0.75g/W

Grams per Light(kilowatt-hour)
The final method that the very best growers use to measure cannabis yield for indoor growing is to calculate in grams per kilowatt-hour of electricity used. This is the recognized industry standard of calculating cannabis yield and determining productivity margins. The idea is to take into account the crucial parameters that directly influence growth rates and factor them into your calculation.The amount of light in your growing setup has direct impacts on the rate of bud production. Since grow lights need electricity for power, the amount of electricity utilized in the growth process becomes a relevant factor.The yield, in this case, is determined by dividing your total production weight by the "total daily energy usage". Daily energy usage is calculated by multiplying the lamp wattage with the number of daily usage hours.Yield (gram per kilowatt-hour) = Total weight of dry buds (grams) / Total Daily Energy Usage (kWh)For example, let's assume that you harvested 1000 grams of dry buds, you use two 600W lamps for 12 hours daily, and your grow cycle was 70 days.Daily energy usage = 2(600W) * 12 hours = 14,400 Wh = 14.4kWhTotal daily energy usage = 14.4 * 75 = 1080 kWhYield (g/kWh) = 1000 grams / 1080 kWh = 0.93 g/kWh'Using this method to measure cannabis yield carries the distinct advantage of being the most comprehensive approach to determining yield in your indoor grow setup. Your efficiency can be improved upon since the numbers show how much of each resource is expended on growing. If you are a commercial farmer of cannabis plants, this is the recommended approach to determining your yield.