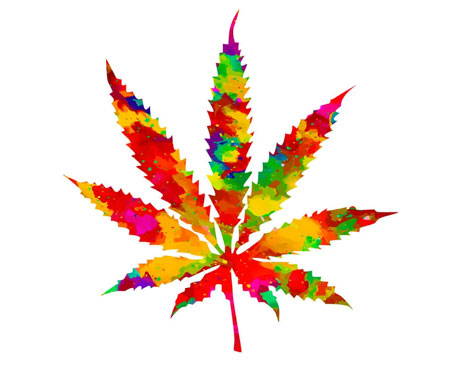 What is the Decarboxylation of Cannabis?
Decarboxylation is a process that uses a low heat for a period of time in order to convert the non-intoxicating THCA into THC cannabinoid, which is known for its psychoactive properties. 
THCA: Tetrahydrocannabinolic acid 
THC: Tetrahydrocannabinol 
THCA (non-psychoactive) + decarboxylation = THC (psychoactive) 

What Happens Without Decarboxylation?
Ignore decarboxylation and you will only be left with some weak and lackluster cannabis. Decarboxylation is what turns cannabis psychoactive, however even without decarboxylation your cannabis will still have many health benefits. 
Cannabis that has yet to be decarboxylated has higher levels of THCA and many health benefits. Some of these health benefits include neuroprotective and anti-inflammatory qualities. THCA, on its own, isn't intoxicating in any way. In order to turn this THCA into an intoxicating substance it needs to undergo decarboxylation to turn it into THC.
Do We Need to Track the Amount of Decarboxylation?
Decarboxylation is how dispensaries determine the cannabinoid content (or how psychoactive it is) for consumers. In regulated markets this information often is found on the labels of your cannabis products. 
How Do I Decarboxylate My Cannabis?
Here are the two basic ways to facilitate the process of decarboxylation. They are heat and time. When you dry cannabis over a period of time, it will naturally undergo a partial decarboxylation process. It's because of this that some cannabis flowers have a presence of THC together with the THCA. 
Vaporizing and smoking cannabis will immediately decarboxylate the cannabinoids because of the high temperatures involved in burning. The quick decarboxylation of smoking and vaporizing quickly converts the THCA into THC, making it available to the body for absorption and creating the psychoactive effects.  
By heating cannabinoids slowly at a low temperature, you will be able to decarboxylate the cannabinoid and at the same time preserve the integrity of the cannabis to effectively infuse what you consume. Low temperatures are used in vaporizing and cooking cannabis for use in edibles. In vapour form, decarboxylated cannabinoids can easily be absorbed in our lungs, in an edible form, however, the cannabinoid present in what we consume requires more time to be properly absorbed by the body because it has to be digested before entering the bloodstream. 
If a low temperature can give such effect, what then is the most appropriate temperature that makes decarboxylation occur? THCA in cannabis starts the decarboxylation process at around 220 degrees Fahrenheit when it has endured 30 to 40 minutes of exposure to heat. However, for decarboxylation to be complete, more time is required.  
How Important is the Temperature?
Low temperatures over an extended period of time preserves the terpenes through the decarboxylation process. Terpenes are responsible for the smell of your cannabis. Many strains of cannabis have a distinct and pleasing smell, and this is because of the terpenes. Low temperatures also makes sure you don't accidentally evaporate vital components of your cannabis, including the flavour. Low temperatures used to decarboxylate your cannabis make take a lot of time, but it will ensure that you end up with a cannabis product that is flavourful and aromatic in the end.
In all, just note one thing: whether you go for low or high-temperature method, do not use any temperature that exceeds 300 degrees Fahrenheit. Exceeding this temperature will compromise the integrity of the cannabinoids and terpenoids. For this reason, temperatures in the 200's are ideal.
Bear in mind also that the length of time the cannabinoid is subjected to heat can also affect the quality of your cannabis product. Too much time exposed to heat can cause damage to your cannabis. For instance, there is a process that can occur along decarboxylation when the reaction time is too long. When this process takes place, the THC you are trying to create is instead converted to cannabinol (CBN). Cannabinol naturally forms as cannabis becomes old. 
Interested in decarboxylating your cannabis yourself? Keep reading below and we'll take you through the steps nice and simple! 
The Science of Decarboxylation
Decarboxylation can mean a few different things. One definition of it refers to the chemical reaction that takes place when a carboxyl group is removed which releases carbon dioxide (the same gas we breathe out). Another definition of it is when a reaction takes place while removing a carbon atom from the carbon chain. A third description is reducing carbon when an amino acid group is turned into keto acid.
How to Decarboxylate Your Own Cannabis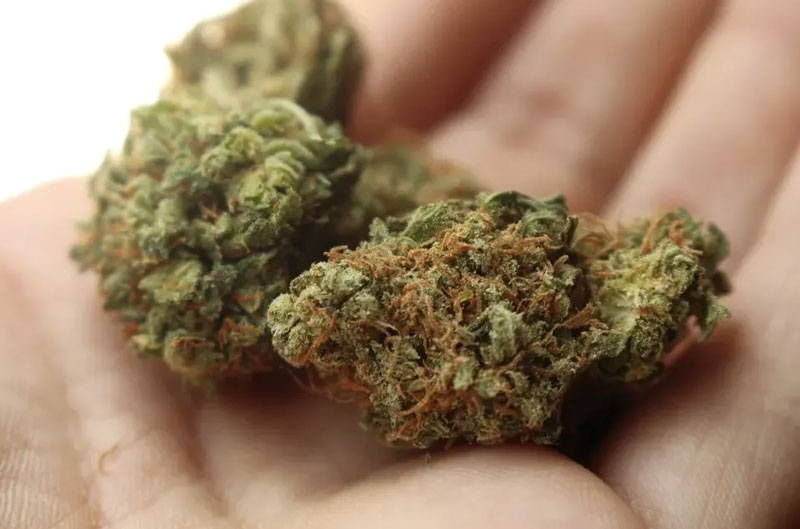 Here, we arrive at the main point of the article. Wouldn't it be awesome to go about doing these things on your own without depending on anybody? Well, it's not as hard as you think! Doing this is relatively easy and can be done at home.
Here are the things you need in order to decarboxylate cannabis on your own: 
1. Oven (set it somewhere between 200 – 230 degrees F) 
2. Parchment paper 
3. Baking tray 
4. Cannabis (the main material) 
Grind the cannabis finely until it can be spread thin over the parchment and placed on the baking tray. Now, watch the time and sit back! How long you allow the cannabis to bake depends on your specific desire. Typically folks like leaving it for 30 minutes minimum or 40 minutes maximum. You can go over 40 minutes but make sure to keep a close eye on your cannabis.
Alternatively, you can decarboxylate your cannabis by adding solvents like edible oil or lecithin to it in a slow cooker. By doing this, you create a number of infusions, which can be effectively used in cannabis capsules, topical and even many cooking recipes. Because it contains decarboxylated cannabinoid, it'll be dope whichever way you choose to consume them.
Don't be far from the oven lest you ruin the day. Ovens' temperature can be pretty notorious when it comes to fluctuating. Sometimes, it can go higher or lower than what you expect by as much as 20 degrees F. So keep an eye close to that baking cannabis. Does it smell like it's burning or turning too brown? That's the right time to turn down the oven. If you know you are going to be making frequent use of that oven, consider getting an oven thermometer for yourself. 
I suppose you need no further nudge to start the journey of decarboxylating your cannabis by yourself. It's a simple process and now you have all the knowledge and know-how to decarboxylate your cannabis like a pro! 
How has decarboxylation worked for you? Still have questions? Write them below.