Cannabis and gummies. Two of our favourite things. So let's put them together. 
Cannabis gummies are convenient, discreet and a lot of fun. Luckily making them is fun too and the prep takes less than 5 minutes. If you've ever thought that cannabis gummies are great but they're too expensive and don't always have the right concentration of THC to CBD then this recipe is for you. Making your own gummies puts the control into your hands, allowing you to tweak the recipe to suit you best. 
We've tested out lots of different recipes (for science, of course) and fell in love with the Sour Cherry flavoured cannabis gummies. They're just the right mix of sweet and tangy and definitely powerful, so follow along and make your own! 
So let's get started.
1 package of Zen Zingers Cherry Bomb Powder 
Cannabis oil (click here to learn how to make your own) 
45mL of reverse osmosis water 
2-4 tbsp of sugar 
Measuring cup 
Stove 
Cooking pot 
Spoon 
Syringe (or a spoon again) 
Gummy bear mould 
1.Turn your stove on to medium-high heat. In a pot, add the Zen Zinger's Cherry Bomb powder and 45mL of reverse osmosis water. Stir continuously.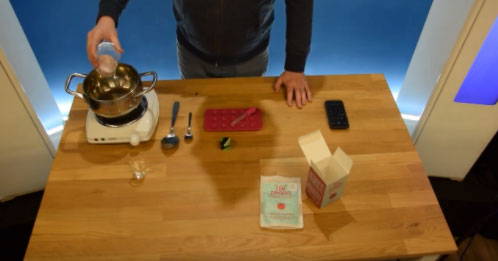 2. Once you have mixed the powder and water fully reduce the heat to low. Leave on the stove for 4 minutes without touching the mixture. It should be at a slight boil.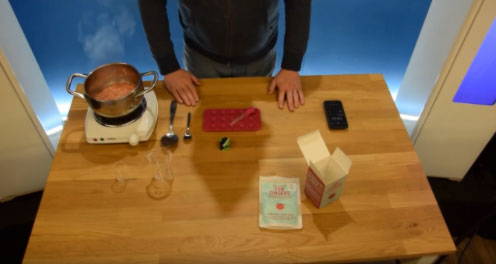 3. After 4 minutes take the mixture off the heat and add the cannabis oil, mix gently.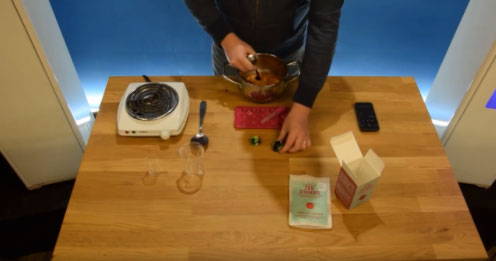 4. Use a syringe or spoon to pour the mixture into the gummy bear mould.
5. Put the filled gummy bear mould into the fridge for 24 hours.
6. After 24 hours cover each gummy bear in table sugar and enjoy!
Interested in making cannabis honey oil? Check out our video on how to make it HERE. 
What are your favourite cannabis edibles? Let us know below.