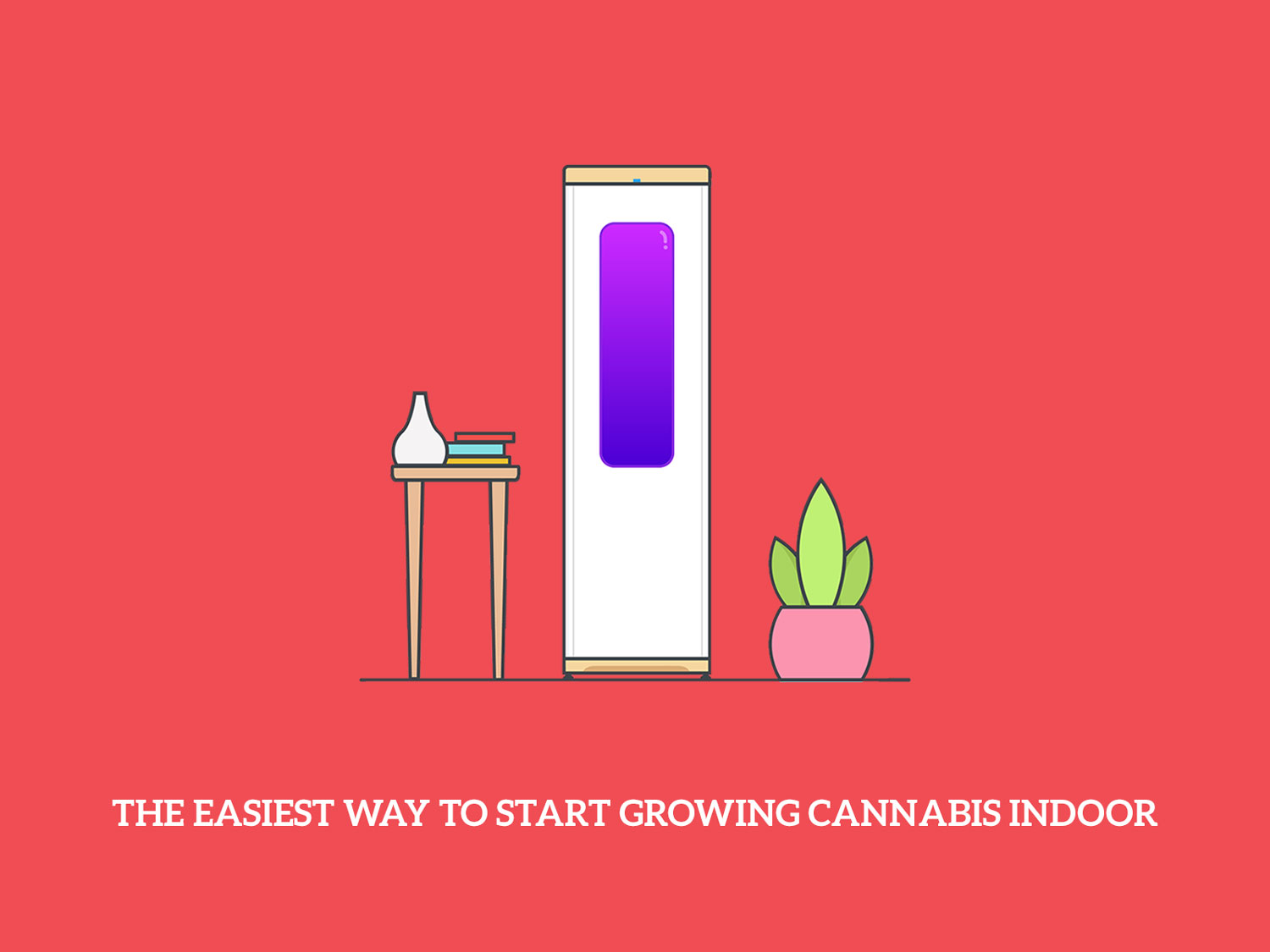 Growing cannabis indoors can be a frustrating and difficult process. But if you're an avid consumer of cannabis then you've probably realized that growing your own bud can save you a lot of money.

If you've done you research then you know that growing high quality, high yielding cannabis is not easy. Getting top quality results requires the proper lighting, nutrients and water conditions. Finding these optimal conditions can be difficult and extremely time consuming to maintain.

So if you're looking for top grade nugs (and let's face it, who isn't) then a do-it-yourself system just isn't going to cut it.

The good news...
There is a simple solution that allows you to easily grow your own high quality cannabis at home.

In this article I will run through the easiest and fastest ways to start growing at home, You'll be able to grow quickly and consistently with high quality results and high yields.

Best of all you don't have to deal with the hassles of constantly monitoring nd tweaking your growing system. Also you'll have much hgiher quality cannabis than all your friends, who doesn't love that?

The Easiest Way to Start Growing Cannabis Indoors

Mechanical engineers, horticulturalists and software engineers have worked together to come up with an incredible solution to make our lives more simple.

Meet the Automated Grow Box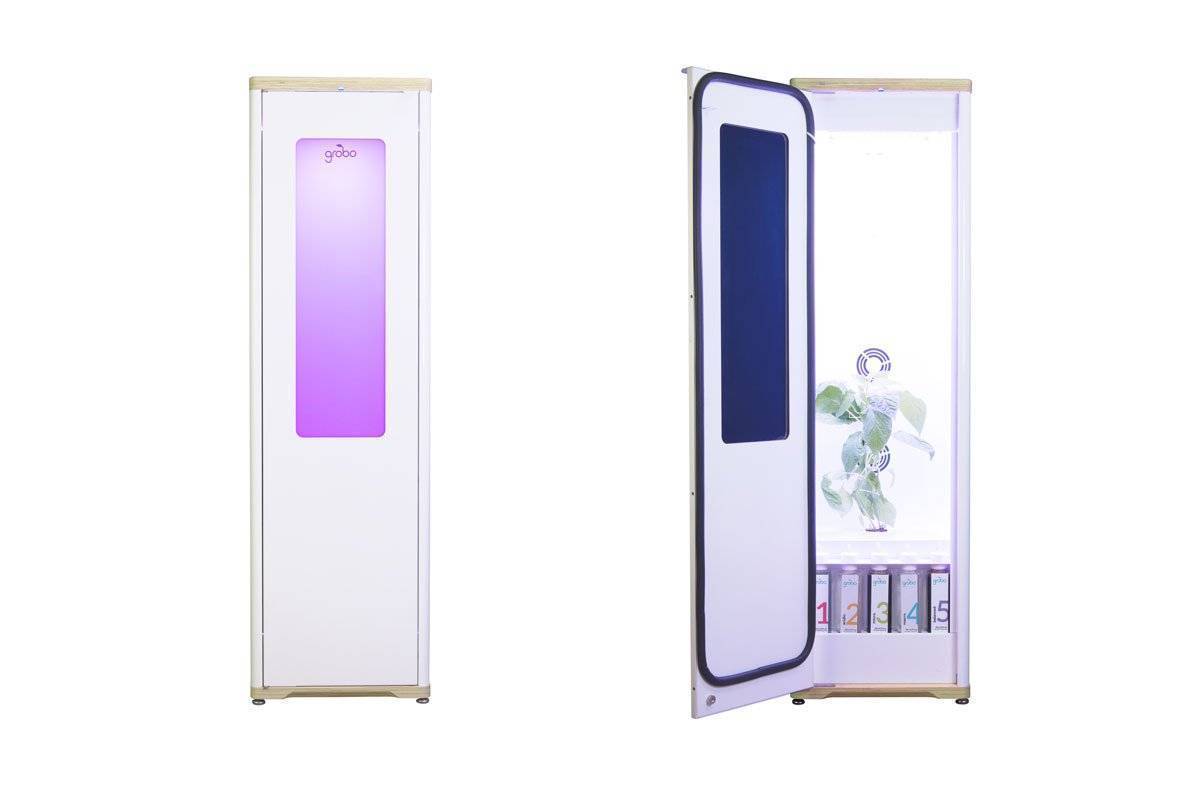 An automatic grow box is by far the easiest way to start growing cannabis. These elegant machines automate the entire growing process for you. You don't have to worry about the pesky and complicated tasks that can make growing a frustrating and difficult experience.The grow box worries about it for you and then automatically takes action to fix it without you ever having to lift a finger.All you need to do is pick a strain, plant a seed and harvest it!

Seems pretty awesome, but how is that even possible?

It does seem too good to be true. How could there be some magic box that just automatically knows what it's growing? If plants need all these very specific conditions to survive, then how can a box just know how to do that?

To explain I'll take a deep dive on the Grobo One Automatic Grow Box and show you just exactly how it works.

A Hydroponic Growing System means no dirt in your house

The Grobo uses a hydroponic growing system. This means that it doesn't use soil but instead uses a deep water culture system for its plants to grow in. The roots simply sit in a water reservoir that feed it nutrients and maintain its proper pH levels.The automated grow box has a couple fancy bells and whistles that make growing an incredibly simple task.

SIGN UP FOR MORE STORIES LIKE THIS
Automatic pH Level Control

Sensors monitor your unit constantly measuring your grow boxes pH levels. Let's say that your system's pH level starts slipping below where it should be for optimal growing conditions. The growbox will recognize this and then BAM! It automatically doses pH up or pH down to get the deep water culture tank pH level back to where it wants to be.

Automated Nutrient Dosing

Similarly to the pH system the tank is also fitted with EC sensors that are always checking up on the waters nutrients levels. The automatic grow box has been programmed to know how much each strain needs and when to feed it. This means that your plant will never be going hungry.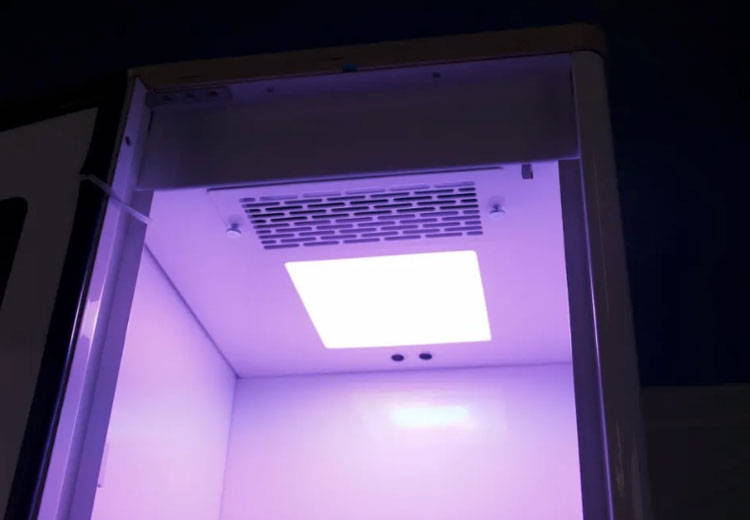 Now this is where it gets pretty crazy. The strains have been tested and optimized for perfect plant growth. Every single recipe has its own tailored light setting!!How does the Automated Grow Box know each recipe's optimal light settings?
The Grobo lab is constantly testing, recording and tweaking recipes to optimize growth, improve quality and maximize the yield of each of the strains. Grobo's eight spectrum lighting completely changes the game. This may just sound like 8 fancy ways to give your plant light but it can actually do some pretty amazing things for your plant. The 8 different colours can shine at varying intensities throughout each stage of the growth cycle. Grobo customizes the lighting settings of each specific strain to increase the yield and quality of the plant.
Fun Fact: You can actually tweak light settings to change the characteristics of your plant. Getting a light to shine at a certain intensity at a specific stage of the grow cycle can be used to increase or decrease THC or CBD levels.Sounds pretty awesome doesn't it. Well that's not all…Now this is where it gets pretty crazy. The strains have been tested and optimized for perfect plant growth. Every single recipe has its own tailored light setting!!How does the Automated Grow Box know each recipe's optimal light settings?
The Automatic Grow Box is designed to fit your lifestyle
Smell Proof: One of the biggest issues with growing cannabis indoors is the smell. The automated grow box solves this issue entirely. Fitted with a no-smell carbon filter and an airtight seal on its door you don't have to worry about any unwanted smells drifting around in your house.

Low Energy Cost: Grow tents and DIY systems use a lot of energy. Not only is this not very environmentally responsible but it can also be very expensive. To remedy this issue the Grobo uses extremely energy efficient LED lighting. This allows you to keep costs low while keeping quality high.

Sleek design: Not everyone wants a big ugly grow tent in their house. Nor do they have room for a massive 8x8 tent in their living room. The Grobo Automated Grow Box looks like a nice cannabis trophy case and fits into any room beautifully.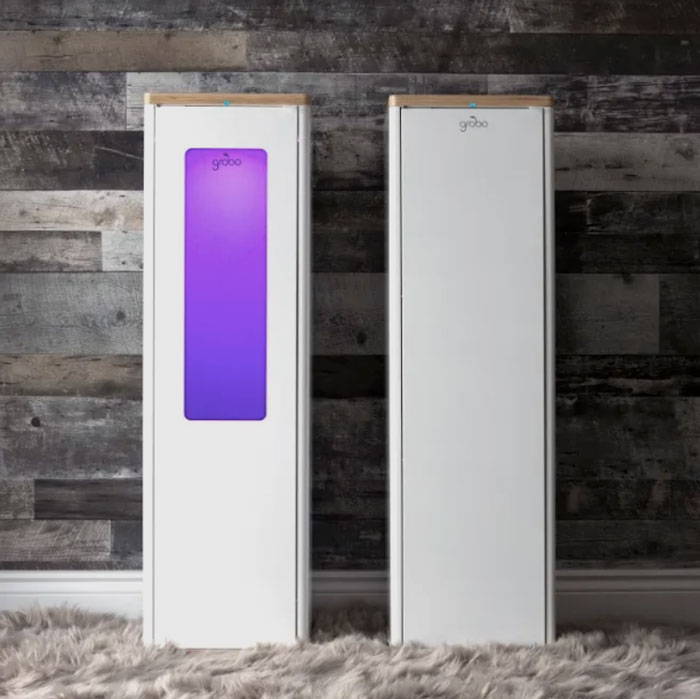 And there you have it. An all-in-one grow system can be the perfect solution to the challenges of growing indoors. By using a grow box you can depend on consistent high quality and high yields from your cannabis plants without all the work and the smells of other indoor growing systems. So get growing!


Bjorn Dawson

Bjorn is the founder and CEO of Grobo where his mission is to allow everyone to discover the benefits of home growing.